Storj Coin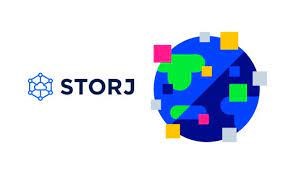 STORJ pronounced as "storage," is an open-source cloud storage platform. It uses a decentralized network of nodes to host user data.
Would you store your data with a cloud storage provider that crowdsources its storage infrastructure but promises fast, secure service at extremely low prices? STORJ startup provides for decentralized cloud storage by renting excess storage capacity from individuals and companies that have enough space to give.

Storj was founded by Shawn Wilkinson in May 2014. Wilkinson was a software developer based in Atlanta. He saw how blockchain technology could be leveraged to build a decentralized cloud storage network.

Since 2014 the concept and details have changed. The current version of Storj, V3, was launched in the middle of 2019.

At first, it was to be a decentralized peer-to-peer encrypted cloud storage platform it has since then upgraded to a decentralized network connecting users who need cloud storage space with those who have hard drive space to sell.

People with hard drive space and good internet connectivity can participate in the network. They become a unit in the network, called a node. Space providers are rewarded with Storj tokens.

Unlike other cloud storage systems such as AWS (amazon), google cloud, dropbox, or Azure, STORJ doesn't have the expense of purchasing or maintaining its data center and as a result, they can provide much cheaper services than other public cloud services providers. STORJs storage services are up to 50% cheaper. Google, AWS charge about $22 for one terabyte static storage and $99 for bandwidth while the tardigrade system used by storj charges $10 for one terabyte and $45 for bandwidth.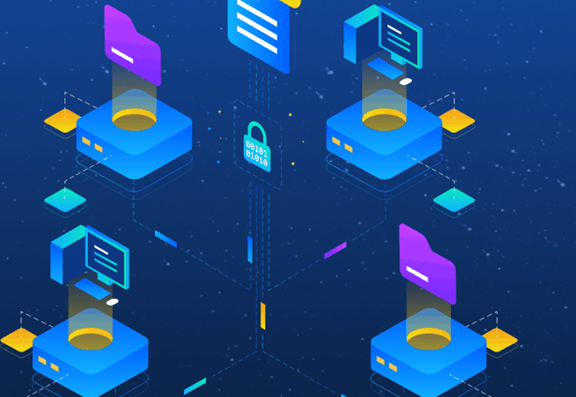 Storj Labs Inc. uses its Tardigrade software installed on node computers to create and secure user data. This network of anonymous nodes removes the need to trust cloud storage service providers to secure the privacy of our data.

The system is also peer-to-peer encrypted, which means that each file is encrypted before being dispersed to the network of independent hosts. Each node only receives a random fragment of a whole file with decryption keys split among each node and the host, making it almost impossible to hack.

Storj's current infrastructure is made up of more than 13,000 node operators spread across more than 90 countries. Storj Decentralized Cloud Storage (DCS) software first encrypts files that are to be uploaded. Then it cuts each file into 80 segments. The erasure coding algorithm uses 29 data segments and 51 parity segments with all the segments stored in different storage nodes. That means when customers want to retrieve a file, they only need 29 of the 80 segments to reconstitute the file. That also means 52 of the storage nodes have to be lost before data integrity is compromised, this algorithm makes it incredibly resilient.

Node operators get rewarded for hosting data as well as confirming the safety and retention of the hosted files randomly. The Storj token is used for this purpose. Individuals or organizations who want to store their data on the network provide the Storj tokens paid to nodes.
STORJ COIN
STORJ is the utility token of the network which is used to pay STORJ node operators, it also used to pay for storage, and it enables STORJ labs to pay about 70,000 operators in over 90 countries, the token also enables smart contracts and micropayments, it is used to provide demand partners with an incentive of driving demand to the network, and finally it can serve as a medium of exchange in non-tardigrade networks.
EXCHANGES WHERE YOU CAN BUY STORJ
Binance

Diginifex

Huobi global

HitBTC

BKEX

UNISWAP

GATE.IO

Coinbase exchange.
POSITIVES
The sales pitch is very strong;

It offers decentralization which makes it more secure;

It is significantly cheaper than the majority of cloud services available;

It is compatible with other cloud services available such as FileZilla, filebase, and even amazon;

It pays in crypto that's going up in value;

It also creates more businesses (node operators);

And unlike other services, Tardigrade offers fixed pricing, making it easier to budget storage costs.
CONTACT
No. 46, Alaafin Avenue, Zion House, Oluyole Industrial estate, Ibadan.