SAND (SANDBOX)
It's a project that has the potential to bring millions of new users into the crypto market and it offers a good investment opportunity. The sand coin is a token used in the MMORPG (massive multiplayer online role-playing game) SANDBOX.
The sandbox is a virtual world built on top of the Ethereum blockchain, where players can build, own and monetize their gaming experience. The sandbox game has been available on iOS and android app stores, amassing about 40 million downloads for the non-crypto version. This goes to show that the game already has an existing fanbase, this makes it one of the most anticipated crypto projects. The game is all about creating an immersive metaverse, where players create virtual worlds and in-game assets without a central authority. The sandbox game aims to give control of the game to the users and that's going to be done by making the game a Decentralized Autonomous Organization (DAO).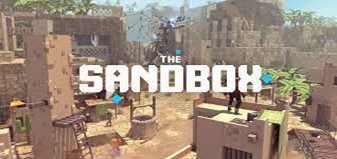 The game banks on the already existing users of other virtual world games such as Minecraft and Roblox with users numbering about 226 million. This sort of game is widely popular among Gen Z. However, sandbox creators can't simply bank on the existing popularity of games of this sort as there is no guarantee that users will switch from more popular Minecraft and ROBLOX to the sandbox game and that's why sandbox aims to solve the following issues faced by users on the other platforms;
The centralization of user-generated content on dominant titles such as Minecraft and Roblox limits the creators' rights and ownership as any in-game asset created is owned by the gaming company and not the actual creator.

There is central control over virtual assets created by players and it restricts players from generating fair value for their creations, limiting what they can or cannot sell, while also taking a significant portion of sales revenue. Also, some items are restricted from being traded at all.

Given the nature of voxel art, it's hard to prove creative ownership of works especially as content can be recreated, altered, or built upon.

Existing marketplaces are based on Fiat currencies, which do not support the true nature of microtransactions and are susceptible to credit card fraud and which can unbalance the in-game economy.
The sandbox aims to solve these shortcomings by adopting the blockchain technology, making it possible for players to craft, play, share, control, and trade without centralized control and significantly better copyright ownership, the ownership is guaranteed by using NFTs as such every in-game asset has a unique and immutable blockchain ID.
WHAT MAKES UP THE SANDBOX ECOSYSTEM?
Voxedit: it's a powerful 3d modeling package that allows users to create and animate 3D items such as avatars and tools. It also allows creators to export them to the sandbox marketplace to be sold as in-game assets.

The sandbox marketplace: it allows users to upload, publish and sell their creations made using voxedit as both ERC 720 and ERC1155 tokens. It operates just like an NFT marketplace.

Gamemaker and the game itself: game maker mode allows anyone who owns sandbox assets to place them within a piece of land, this allows players to create experiences in the land they own and enjoy them in the regular game mode.
LANDS IN SANDBOX
Lands are pieces of digital real estate within the sandbox metaverse that players can buy to create experiences on top of. This means players can populate their land within game assets to create unique gaming experiences. It's important to know that each land is an NFT on the Ethereum blockchain, this makes them capable of ownership and also tradeable. At the moment there is a capped supply of 160,000 lands in the SANDBOX and some have been put up for sale already to the public. Companies such as ATARI have purchased a ton of virtual land in the sandbox metaverse.
There are three categories of land in the sandbox;
Basic unit: it comprises 96 x 96M in the game world and it's sold for $48.

Estate: it's a combination of multiple lands, which allows for larger space to place assets and create complex game experiences.

Land districts: this occurs when an estate is owned by several players. Owners of districts benefit from special governance rules and allow several players to collaborate to build experiences. The following criteria must be met to own a district;

The lands must be adjacent

There must be a minimum of two (2) owners

Each owner must stake a certain amount of SAND.

The district must be approved by a vote.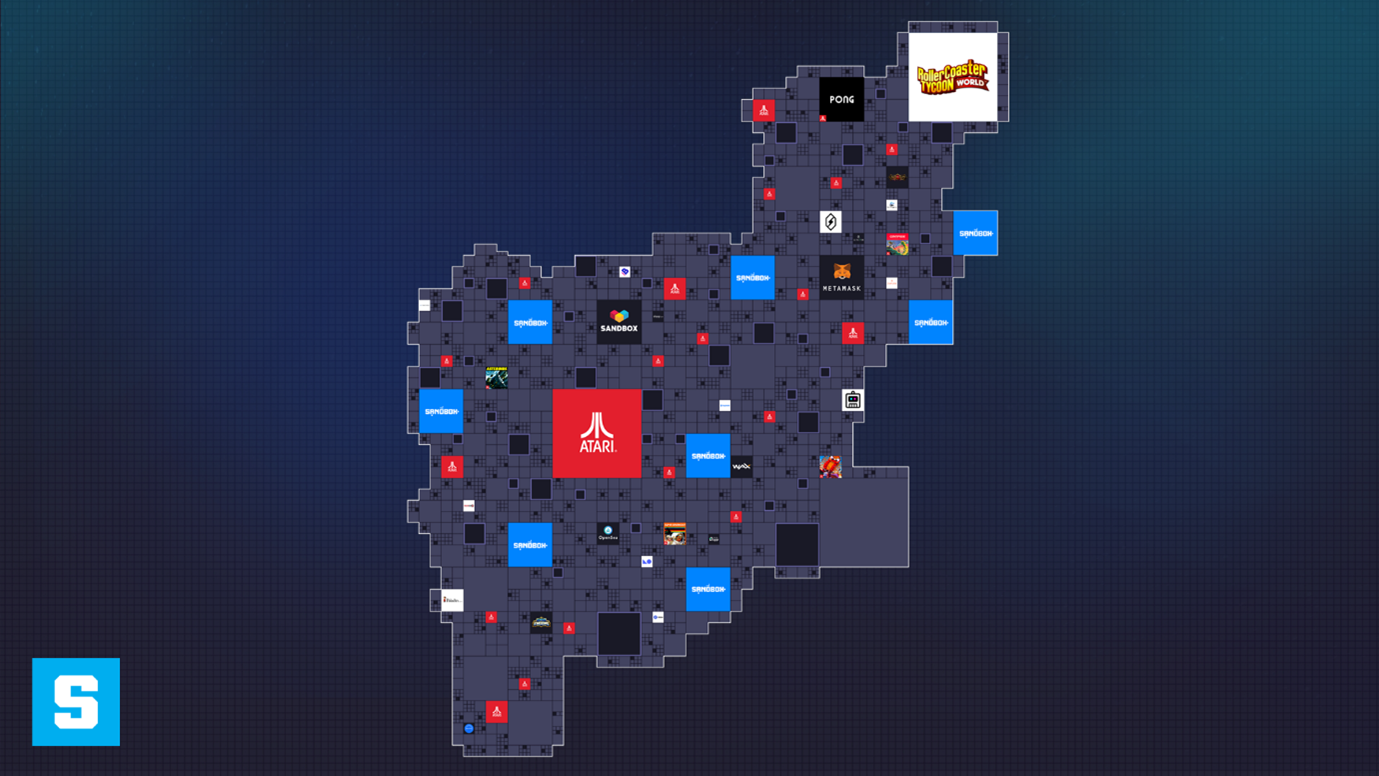 WHAT CAN BE DONE WITH LAND?
Lands act as creative tickets to enable you to create any experience from your imagination.

You can populate your land with in-game assets to create different experiences.

Lands can be monetized by charging other players to use your land.

Ownership of land grants you governance powers in the sandbox.

You can host events on your land and get rewards.
REASONS TO INVEST IN LAND
They are your property forever and they are finite commodities, so the laws of supply and demand will come into play and the scarcer the land the more it will increase in value.

Getting a land early will allow you to get land in a top-notch location, as real estate value is all about location.

Getting a land early would also give a head start in creating unique experiences first.

You can earn passive income by renting your land to game makers to allow them to utilize it. This means you can make money without going through the hassle of developing land.
HOW MUCH DO LANDS COST
All lands have a fixed price of $48 until all 160,000 lands have been sold. There is already an active secondary market for land on NFT marketplaces like opensea.io.
SAND TOKEN
Sand is the utility token used throughout the Sandbox metaverse and it has three main uses;
Acting as a medium of exchange: it can be used to buy land, rent land or acquire in-game assets.

Governance: SAND holders can either vote themselves or delegate voting rights to other players to exercise voting rights on key elements of the metaverse such as content.

Staking: SAND allows for staking, which allows for passive revenues on lands. You get more sand by staking it. This is also the only way to get valuable gems and catalysts needed for asset creation.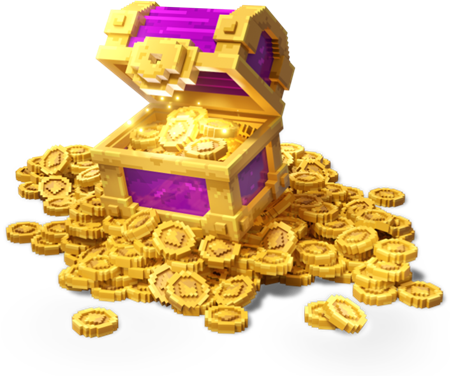 HOW TO ACQUIRE SAND
Buying on exchanges such as Binance.

Swapping ETH for sand on uniswap.

Buying SAND with a credit card.

Receiving SAND through the sandbox ambassador program.

Receiving SAND through community airdrops.

Winning SAND by participating in community-held contest.
EXCHANGES WHERE YOU CAN BUY SAND
Binance

Huobi

Wazir x

Upbit

Crypto.com

Poloniex

Uniswap

Bithumb

Digifinex

BKEX.
Learn more here.
CONTACT
No. 46, Alaafin Avenue, Zion House, Oluyole Industrial estate, Ibadan.