INTRODUCTION TO WAVES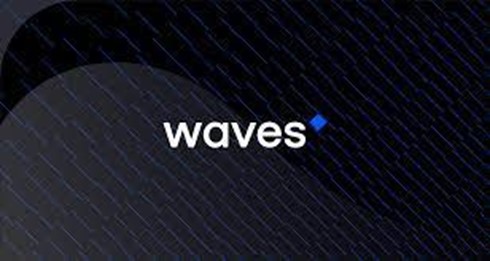 WAVES is a blockchain platform that allows any user to issue a cryptographic token in less than a minute and raise funding through a crowdfunding campaign. Users can interact with the platform using the Chrome application or downloading the complete application and launching it from their computers. WAVES highlight that its code is open-source, allowing for more trust and ease of maintenance than closed source enterprise blockchain solutions.
Background
Launched in 2016, the Waves project has developed into an ecosystem consisting of a blockchain platform for creating custom tokens, a smart contract solution, and a dedicated decentralized exchange named WavesDEX. The waves blockchain was founded by entrepreneur Sasha Ivanov (also known as Alexander Ivanov) in 2016. Prior to the creation of WAVES, Sasha Ivanov was already a household name in the cryptocurrency space, having released the now-defunct instant exchange Coinomat and indexing site Cooleindex. He also created an early version of a stablecoin, CoinoUSD, tied to the U.S. dollar.
The Waves platform was founded as a solution to what its developers perceived as the slow implementation of blockchain in everyday applications involving the management of digital assets. The WAVES team initially set out the idea behind Waves to improve on the first blockchain platforms by increasing speed, utility, and user-friendliness. The platform has undergone various changes and added new spin-off features to build on its original design. The WAVES team held an initial coin offering (ICO) for its WAVES cryptocurrency in April 2016, raising the equivalent of $22 million (30,000 BTC).
How does WAVES work?
The WAVES blockchain allows two different types of nodes to run its software: full nodes and lightweight nodes. Full nodes keep a complete history of the transactions, while lightweight nodes depend on full nodes for transaction confirmation and interactions within the network. WAVES uses a variation of the proof-of-stake (PoS) consensus mechanism called leased proof-of-stake (LPoS) to keep its distributed network in sync.
Leased Proof of Stake
Leased proof-of-stake is a version of a proof-of-stake consensus mechanism that is used on the Waves platform which allows token holders to "lease" their tokens to full nodes and earn a percentage of the payout as a reward. On a regular proof-of-stake platform, each node is able to add a new block to the blockchain.
Smart Assets.
The Waves blockchain can create 'Smart Assets,' tokens with an attached script written in Ride, a programming language native to Waves. The WAVES blockchain can give any token functionalities by attaching a script. The execution of the scripts costs 0.004 WAVES.
Since Waves enables users to issue tokens without any programming experience, the tokens and subsequent transfers are done as attachments added to transactions.
Different transaction types are introduced through plug-ins that are installed as extensions on top of the blockchain.
Decentralized exchange.
It is somewhat counterproductive to keep decentralized assets, like Bitcoin and Ethereum, on centralized exchanges, like Bitfinex, Binance, and Huobi.
WAVESDEX is a decentralized exchange based on the WAVES blockchain network, which allows you to trade any cryptocurrency in exchange for waves coin. You can also trade your cryptocurrency to exchange fiat currency like USD, EUR, etc.
Custom Application Tokens (CATs)
The WAVES platform is taking the digital currency to a whole new level through this feature. Custom Application Tokens are the simplest type of digital tokens which are secured cryptographically. This helps the user create their own customized tokens and manage them, whether or not they have any previous knowledge. The issuance fee is also very reasonable, which is 1 WAVES coin. The user can also decide any name for the token or cryptocurrency that they wish to build on the WAVES platform and the number of tokens to be issued.
WAVES Token.
The WAVES Platform has its token, the Waves coin. The WAVES token plays a crucial role in maintaining and operating the Waves network. The Waves Coin is used to transfer assets, withdraw assets, trade assets, and every operation performed on the platform. It is used as a form of a community token, as a tool for crowdfunding campaigns launched on the Waves platform. It is also used as a reward token for waves platform members who support the work of its blockchain network miners. Any user wanting to become a full node will need a minimum balance of 1,000 WAVES.
Initially, WAVES began with a fixed cap supply of 100 million tokens available. Its utility increased in time, and in 2019, The WAVES team decided to remove the supply cap, and decision-making was transferred to network participants.
POSITIVES
The WAVES blockchain is appealing to businesses and individuals looking to launch their custom tokens.

The open-source coding provides ease for developers to create their DApps on the Waves blockchain.

Its code is open-source, allowing for more trust and ease of maintenance than closed source enterprise blockchain solutions.
NEGATIVES
The crowdfunding space is already crowded.

The WAVES platform is not user-friendly for non-tech-savvy users.

The WAVES platform does not implement two-factor authentication(2FA), which poses a security risk.
Exchanges where you can buy WAVES
Binance

Bitrex

Huobi global.

Kraken

Gate.io

Bithumb

KuCoin

OKEx

Wazirx

Indodax

ProBit Global.
Learn more here.
CONTACT
No. 46, Alaafin Avenue, Zion House, Oluyole Industrial estate, Ibadan.