AXS (AXIE INFINITY SHARDS)
AXS (axie infinity shards) are an ERC20 governance token for the axie infinity universe.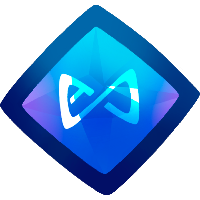 WHAT IS AXIE INFINITY?
Axie Infinity is a blockchain-based game developed by a company called sky mavis. It's a trading and battling game that is partially owned and operated by its players. Inspired by games like Pokémon and crypto kitties, Axie Infinity allows players to collect, breed, raise, battle, and trade token-based creatures known as Axies.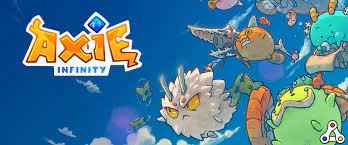 The game allows players to collect Axies to interact in the axie universe Lunacia. Axies are unique and they all have different features, they have a combination of different body parts which give them a unique look, they also have different abilities that can be used while battling in the game.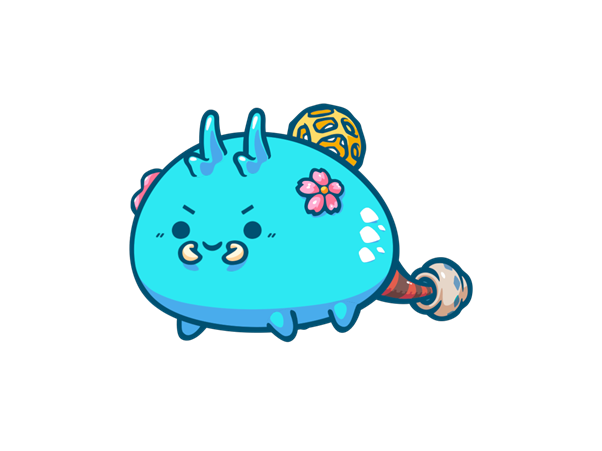 You can also combine axies using the breeding system, to give birth to a new axie. The new axie would also be unique, and it will have traits inherited from the parent axis, the better the attributes the parents have the better the chance of producing an offspring axie with rare traits.
The majority of the action in the game revolves around building a team of axies to battle other players and collect rare items. The aim of this is to collect items with high value to either use or resell them in the marketplace.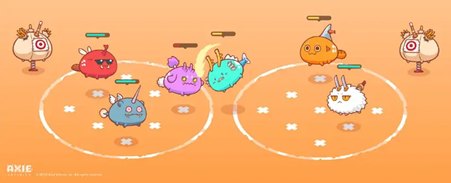 Axie infinity has its marketplace that operates like an NFT marketplace as each axie itself is an NFT alongside other in-game assets are regarded.
The prices of items in the axie marketplace are determined by the laws of supply and demand but also by the rarity of an item. For instance, a regular axie sells for 0.1 ETH while others with mystic attributes could sell for 30ETH or more, the most expensive axie ever sold for 300ETH.
The goal of axie infinity is to introduce the idea of play to earn, which is simply the idea of making money while doing what you enjoy such as playing a game, which is the dream of many young people.
Axie infinity allows in-game productivity to be converted to real-life income.
WHAT MAKES AXIE INFINITY UNIQUE?
The game is fun and engaging: this is evident with its active online communities on different platforms, the game also records 300,000 daily active users. The game is also said to have a retention rate of 40% which is impressive to the 20% of most other games.

The idea of having an NFT that you can play with and also breed is exciting.

Axies have a very good resale value: if an axie possesses some rare quality or rare trait, it could sell as high as 30ETH which is equivalent to $62,000. For this reason, the game also serves as a source of income for some players.

The axie marketplace is making huge strands in the Defi space, it records transactions worth about $10 million daily and the marketplace takes a 4.25% commission fee on every transaction which goes to the axie community treasury.
POSITIVES
The coin has had massive returns since its inception.
The game is set to launch mobile versions on android and iOS phone app stores later in the year, and this only means there is more room for growth.
It's one of the most promising NFT projects at the moment.
The game serves as a source of income for many of its players.
EXCHANGES WHERE YOU CAN BUY AXS
Binance
Diginifex
Huobi global
HitBTC
BKEX
UNISWAP
GATE.IO
Learn More here.
CONTACT
No. 46, Alaafin Avenue, Zion House, Oluyole Industrial estate, Ibadan.